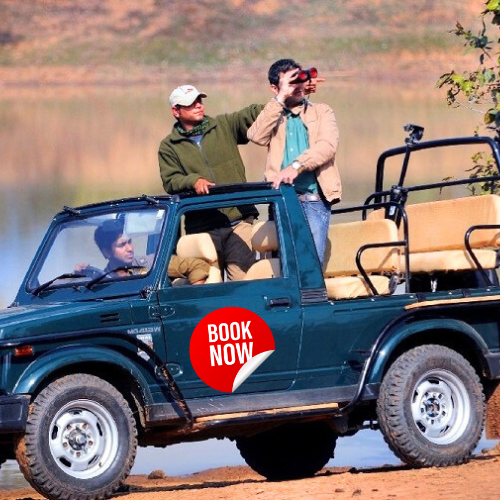 Exquisite Wilderness: A Guide to Booking Luxury Ranthambore Safaris
Introduction: If you seek an opulent and unforgettable wildlife experience, look no further than a luxury Ranthambore safari Booking. Located in the heart of Rajasthan, Ranthambore National Park offers a captivating blend of untamed nature and regal heritage. With the opportunity to spot magnificent Bengal tigers and immerse yourself in the splendor of the wilderness, booking a luxury safari ensures a journey of indulgence and unparalleled adventure. In this article, we delve into the details of booking a luxury Ranthambore Safari Booking to help you create cherished memories of a lifetime.
Choose a Reputed Luxury Safari Operator: To ensure a seamless and extraordinary experience, it is essential to select a reputable luxury safari operator. Look for operators with a proven track record, positive customer reviews, and expertise in curating premium wildlife experiences. They will have partnerships with exclusive luxury lodges and resorts near Ranthambore National Park, offering top-notch accommodations and personalized services.
Selecting the Right Accommodation: Luxury Ranthambore safaris provide a range of exquisite accommodations to suit your preferences. From luxurious tented camps to lavish resorts, you can immerse yourself in the lap of luxury amidst the wilderness. Consider factors such as location, amenities, services, and proximity to the park when selecting your accommodation. Some of the renowned luxury properties near Ranthambore include Aman-i-Khas, The Oberoi Vanyavilas, and Suján Sher Bagh.
Tailored Itineraries and Experiences: Luxury safari operators excel in crafting customized itineraries to cater to your specific interests and preferences. Whether you desire extended game drives, expert-guided wildlife photography sessions, or unique cultural interactions, a luxury safari can curate personalized experiences that go beyond traditional wildlife encounters. Discuss your expectations and interests with the safari operator to create a bespoke itinerary that aligns with your desires.
Private Safari Vehicles and Expert Guides: One of the hallmarks of a luxury Ranthambore safari Booking is the exclusivity it offers. Private safari vehicles ensure undivided attention from your naturalist guide and allow you to explore the park at your own pace. These guides possess in-depth knowledge about the park's flora, fauna, and tiger behavior, enriching your safari experience with insightful information and thrilling sightings.
Booking in Advance: Due to the limited availability of luxury accommodations and exclusive services, it is crucial to book your luxury Ranthambore safari well in advance. Plan your trip and make the necessary arrangements at least six months ahead of your preferred travel dates to secure the best accommodations and safari experiences. Early booking also provides ample time to communicate your preferences and requirements to the safari operator, ensuring a tailored and seamless experience.
Seasonal Considerations: Consider the best time to visit Ranthambore National Park to enhance your luxury safari experience. The park is closed during the monsoon season (July to September) and can get extremely hot during summers (April to June). The winter months (October to March) offer pleasant weather and an increased probability of wildlife sightings. Consult with your luxury safari operator to determine the ideal time for your visit based on your preferences.
Conclusion: Embarking on a luxury Ranthambore safari is an unparalleled experience, where the grandeur of nature converges with opulent comfort. By choosing a reputable luxury safari operator, selecting the right accommodations, and tailoring your itinerary, you can create unforgettable moments amidst the captivating wilderness of Ranthambore National Park. Allow yourself to be immersed in the magic of this regal sanctuary as you encounter magnificent tigers and experience the epitome of luxury in the heart of Rajasthan.