Explore the kanha national park With us.
Pack your Bag Now for Amazing Tour of Wildlife Safari !!!
Welcome To kanha national park
Nestled in the Maikal range of Satpura hills in the state of Madhya Pradesh, Kanha National Park sits as one of the most popular wildlife destinations in India. Spread across 940 sq. km. of the core area, and occupying more than 1,000 sq. km. of the buffer zone, no wonder, it enjoys the status of being the largest park in Central India and has to it, a massive forested cover of thick Sal and Bamboo groves, grassy meadows and several ravines and rivulets that support rich bio-diversity and a varied wildlife.
As for its history, the Kanha National Park was originally a part of the Gondwanas or the "Land of the Gonds" and was managed by the Gond Dynasty until 1879 when it was declared as a reserved forest by the British. Later in 1933, it was upgraded to wildlife sanctuary and further upon as a national park in 1955. The year 1973 again saw an upgrade to the park with its status being converted to a tiger reserve as part of the "Project Tiger" launched by the central government the same year and which aimed at conservation and growth of the tiger population across India. Today, Kanha is one of the top tiger reserves in India and serves home to almost 80 tigers along with their 40 cubs.
Apart from that, there is one more thing which makes Kanha so special; the state animal of Madhya Pradesh, the Hard-Ground Barasingha is found exclusively in this park. It would be interesting to note that almost 20 years back, this deer species was on the verge of extinction; it is only because of the holistic conservation approach and effective management practices of the park that the meadows here are once again echoing with their rutting calls.
Travellers who wish to tour the Kanha National Park, must note that the park is divided into four core zones namely Kanha, Kisli, Mukki and Sarhi. Each zone is equally good in terms of wildlife safaris, birding tours and jeep excursions. Having said that, there is quite a travel distance between all the zones and hence, planning a stay near the zone for which the permit has been granted, is always a wise decision.
Park Overview at a Glance
Establishment Year: Kanha attained the status of National Park in the year 1955
Located In: Mandla and Balaghat Districts, Madhya Pradesh
Total Park Area: The total area of Kanha National Park cum Tiger Reserve spreads over 1,940 square kilometres out of which 940 sq. km. is the designated core area and the rest, buffer zone.
Best Visiting Time/Month: October to June
Wildlife Photography Tour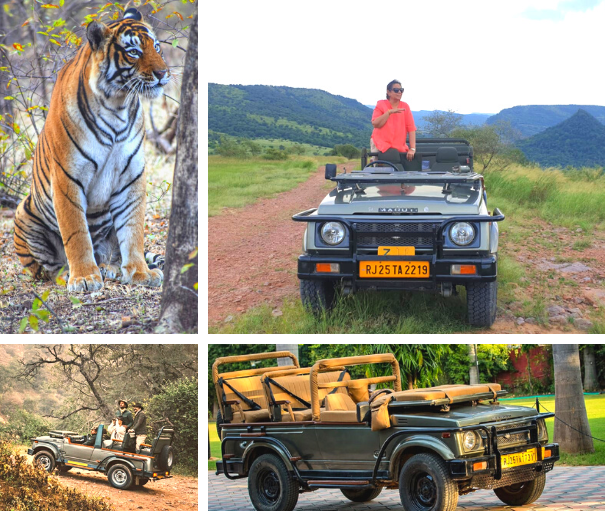 Fauna of Kanha National Park
Bestowed with a wealth of open grasslands, rolling meadows and thick forest covers of Sal and Bamboo that sit criss-crossed by a network of serene lakes and small running nalahs, Kanha National Park is an abode for nature lovers and wildlife enthusiasts. The dense thickets thrive amidst them, a huge variety of rare and endangered fauna including the Royal Bengal Tiger, Black Buck and Sloth Bear, which comfortably share their grounds with Chital, Sambar, Chausingha, Wild Pig, Wild Dog and Panthers besides many others.
Kanha is also the only location in India that serves habitat for the endangered hard ground Barasingha also called the Swamp Deer. Around 20 years back, the barasingha was faced with extinction, however, the desperate conservation measures helped save them and today, the meadows of this national park are again echoing with their rutting calls. If you want to spot them, travel here in winters when they are out grazing on the tall grassy glades.
Flora of Kanha National Park
When it comes to jotting down the flora of Kanha National Park, the woodland brings a mixture of Sal and mixed deciduous trees with grassy meadows that provide habitat for a variety of herbivores as well as carnivores. Besides, there are a variety of flowering and aquatic plants fringed across its waterbodies that serve as lifeline for migratory and wetland species of birds.
There are no reviews yet. Be the first one to write one.